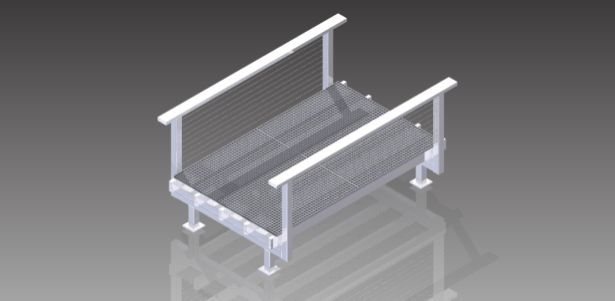 Aluminium Boardwalk System
ABUD is developing an aluminium boardwalk system with EFC decking. Our main goal in developing this system is to provide a boardwalk that requires extremely low maintenance.
Thanks to aluminium's non rusting properties and EFC decking's inert surface this boardwalk is the best design when it come to asset protection. We have already applied this system to out pedestrian bridge line with complete success.
-->